When planning your wedding day, your timeline is really dependent on one main question – are you having a first look?
The photographer's first look, often called just a "first look", is a moment that happens between the couple before the ceremony. Instead of seeing each other for the first time when walking down the aisle, the couple can have a special, photographed moment before the ceremony.
There are pros and cons to both, but your decision on this has the biggest impact on your wedding day timeline.
First Look
A first look takes place a few hours before the ceremony, which allows the couple to take photos together – and with their bridal party – before the ceremony.
After the ceremony, the couple can go straight to cocktail hour
But, since you're taking pictures earlier in the day, you will have to be photo-ready earlier.
No First Look
Seeing each other for the first time down the aisle is the most traditional, and a lot of couples choose to save that moment. There really is something so magical about it.
The biggest difference is that after the ceremony, couples and their photographer should plan for an hour and a half to two hours of photos.
Your guests will enjoy cocktail hour while you take photos
But, you'll be able to have a more relaxed timeline leading up to the ceremony
As you think about how you imagine the schedule of your wedding day, this decision should be one of the first.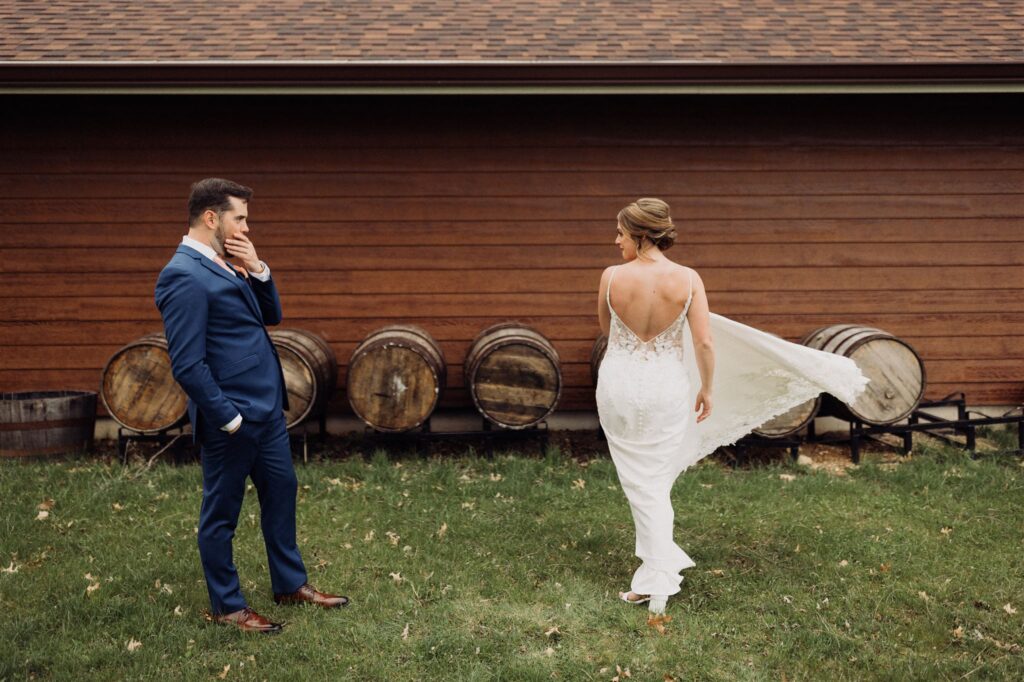 Photo of a first look at Barnwood Events by Amanda Jen Photography