Getting to Barnwood Events
3230 Larsen Rd in Madison, WI
Getting here from the beltline (Hwy 12/18)
From the beltline, take the Rimrock Road exit

Head south toward the car dealerships

Continue about a mile and a half

and then continue onto Hwy MM

Pass the stoplight, then turn left on E Clayton Rd

Barnwood Events is on the left about a mile down the road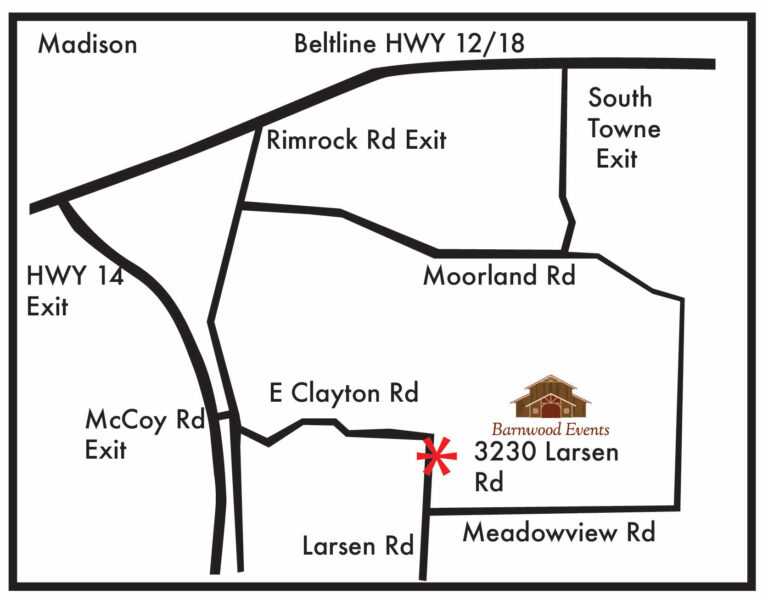 Parking Information
Barnwood Events has 170 parking stalls and six EV chargers for guests to use during their event. Please follow our parking guidelines to ensure safety and convenience for all guests.
Once you're done unloading in the unloading zone, please move to main parking lot. Please no parking in the unloading zone for longer than 30 minutes.

Please adhere to all signage about no parking and signs on where to park 

for the safety and security for all guests. 

Garage 3 and 4 are for long-term farmhouse residents and should not be parked in front of.
Garage 1 and 2 are for parking by caterers only and unloading for farmhouse guests only.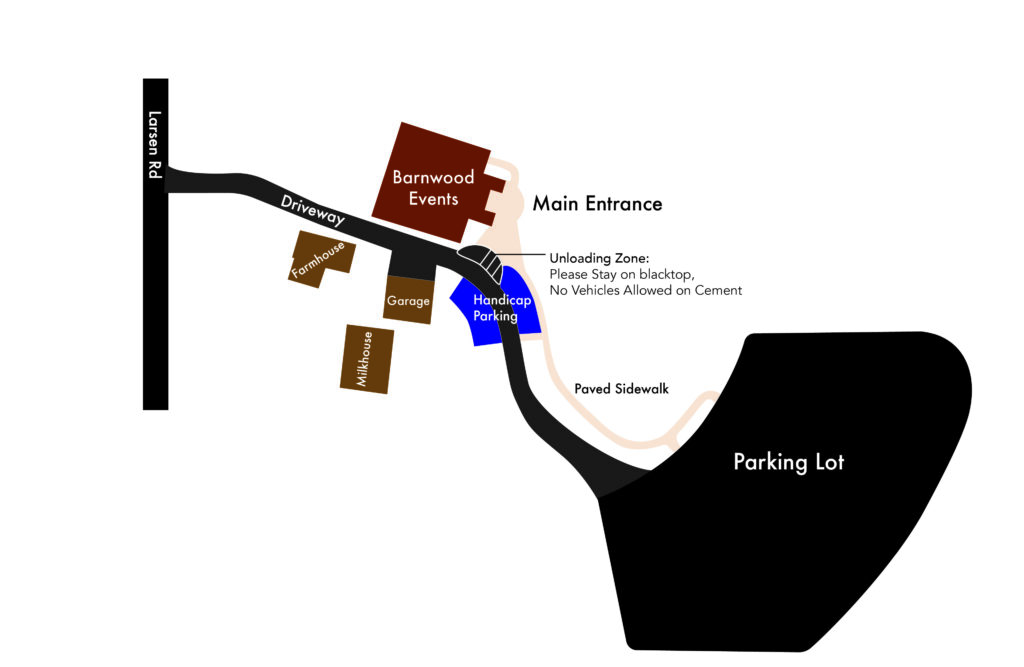 If you are not able to drive home after an event at Barnwood Events, please choose to leave your car and pick up the following morning by 10 AM. Uber, Lyft and cabs are available from our address!
3230 Larsen Rd | Madison, Wisconsin
Phone:  (608) 224 – 1700
Barnwood Events was founded in 2020 to provide a unique space and wooded location to help make your special event memorable for you and your guests.