Corporate Events + Celebrations + Retreats
A Unique Venue for
your Madison Event
Contact us about your next event!
Contact us about your next event!
Our EVENT VEnue design allows for flexibility
Options for small and large events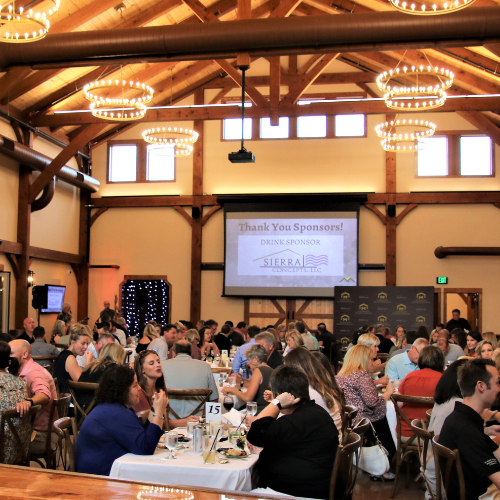 Our unique building design allows flexibility for different group sizes up to 300. In addition to the large main area (40 X 80 feet), the 4-season porch (20 X 80 feet) can be utilized as separate smaller gathering or divided into two breakout rooms.

The large dressing room can also be transformed into a smaller meeting room or training room. This allows for maximum flexibility for your event. 
Your guests can take a walk on the adjacent walking paths, sit under the trees, enjoy lawn games, relax on the patio, by the fire pit, at the bar or at one of our custom whiskey barrel cocktail tables.
With the convenience of a free, onsite, 170 stall, paved parking lot and being ten minutes from Downtown Madison, it's the perfect location for your event.  
Celebrations + Company Events + Retreats
What's Included With Your Event
Want a quick video tour of the event venue, the property, the farmhouse and our story?

Click on the video to the right to check out the episode of Oregon Life that featured Barnwood Events WI!
Barnwood Events Venue in Madison, WI was founded in 2020 to provide a unique space and park-like setting to help make your special event memorable for you and your guests.