Weddings + Celebrations + Corporate Events
A venue to create an
event as special as you
Photo by Westrum Photographs
Contact Us to Schedule a Tour Today!
We started during a pandemic!
We've built a modern barn venue to help make your wedding, celebration or corporate event as special as you!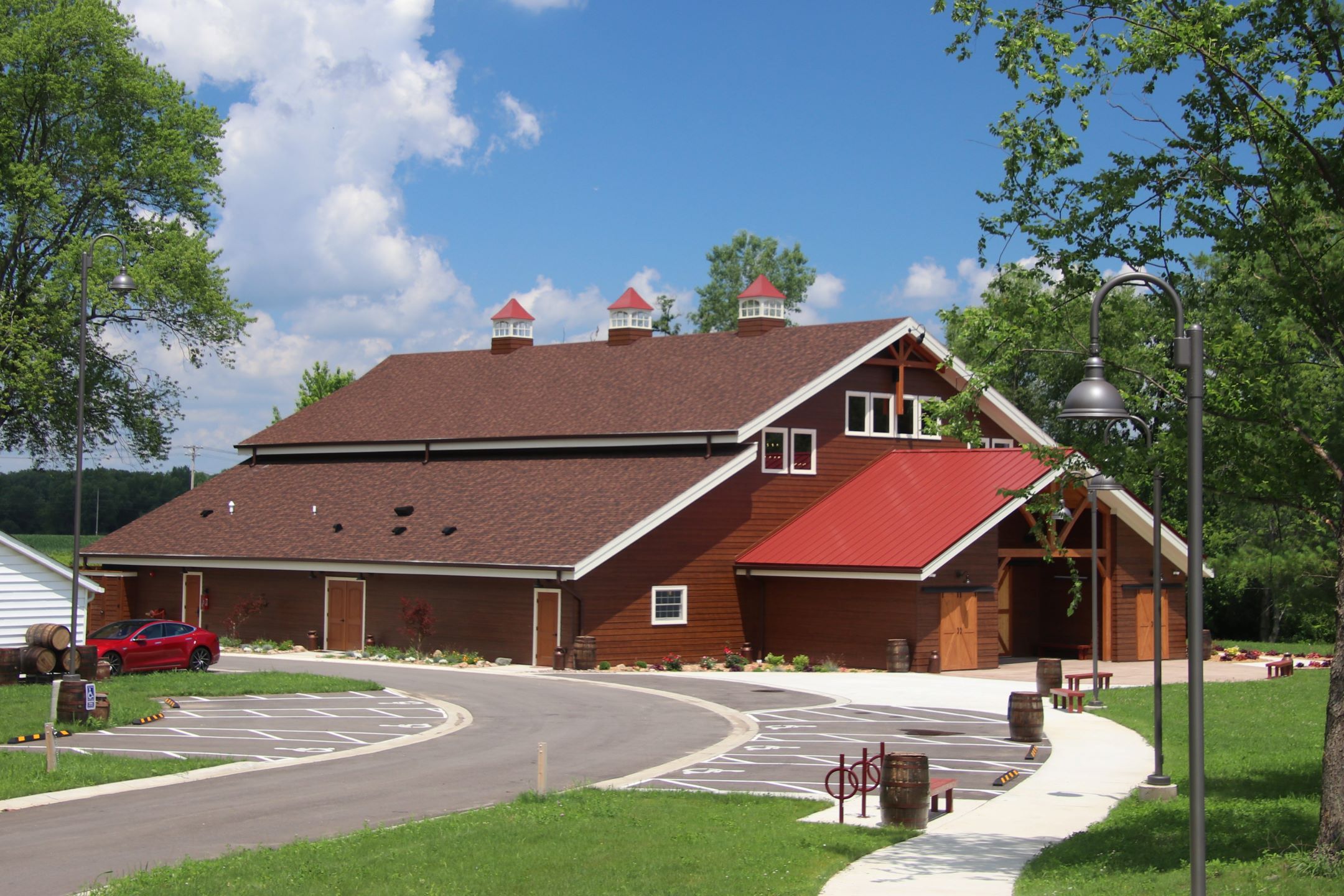 Barnwood Events includes a gorgeous, versatile, newly constructed venue and country farmhouse for lodging surrounded by 8 acres of 100-year-old oak trees, weeping willows, white pines, river birches and ponds that provides a stunning landscape for your wedding, celebration or corporate event just minutes away from downtown Madison. The main area of the rustic chic barn boasts an awe-dropping 30-foot-high ceiling, 8 large wagon wheel chandeliers and a infinity mirror bar area. The glass doors open to a window lined 4-season porch for that indoor/outdoor feel with a full view of the woods lining the Capital City Bike Trail. 
The new ADA accessible barn event and wedding venue includes a state of the art AV system, fully temperature controlled HVAC, modern bathrooms, a large dressing room with private bath, a smaller dressing room, a catering prep kitchen, a sprinkler fire protection system, a large parking lot with electric vehicle chargers,  a fully liquor licensed bar and is State approved. The barn event venue will seat up to 300 guests and the numerous windows, lighting and polished-concrete floors make a beautiful backdrop for your event. The barn also includes 8 TV's and a 160″ projection screen to share your presentations, photos and videos. 
INDOOR AND OUTDOOR WEDDING & Event Options
Many options for the perfect event experience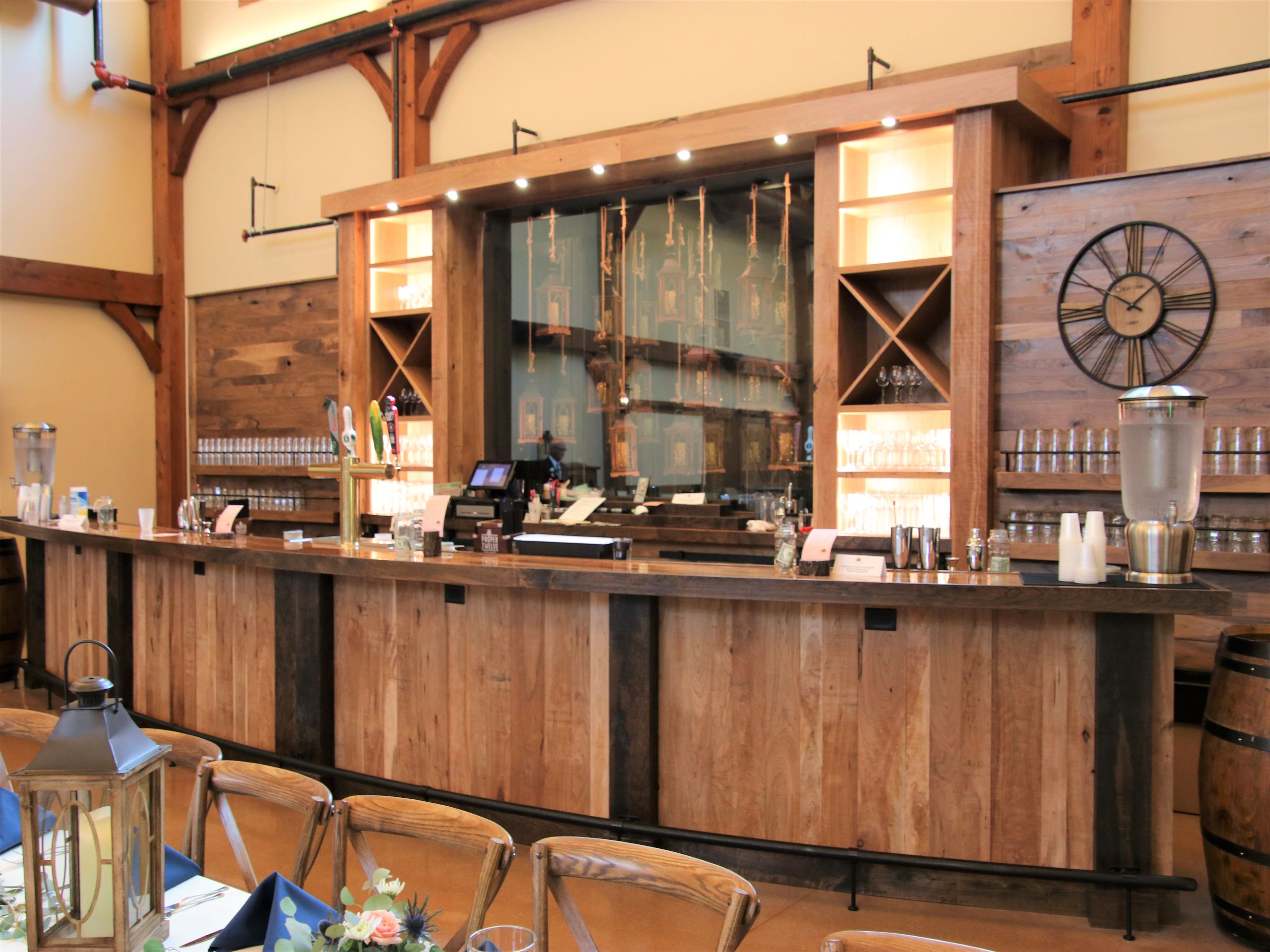 Our 8 acre property offers outdoor options under one of our large oak trees, by the weeping willow, next to the County park or on the front patio of the barn for a wedding or event you'll always remember. You can also exchange vows inside the barn on the 4-season porch surrounded by windows to bring the outdoor in if weather does not permit. Your guests can take a walk on the adjacent Capital City Bike Trail, sit under the trees, enjoy lawn games, relax on the patio, by the fire pit, at the bar or at one of our custom wine barrel cocktail tables on the 4-season porch. 
Our unique property also includes an onsite farmhouse that sleeps up to 14 guests. This makes it the perfect option if you want the bridal party, family members or corporate staff to stay at the same location. The farmhouse has 4 bedrooms, 3 baths, full kitchen, living room, screened in porch, a separate sleeping area and a 3 season porch. If you are renting the farmhouse and still need more lodging, we have 2 RV spots in the parking lot for rent (only available if renting the farmhouse).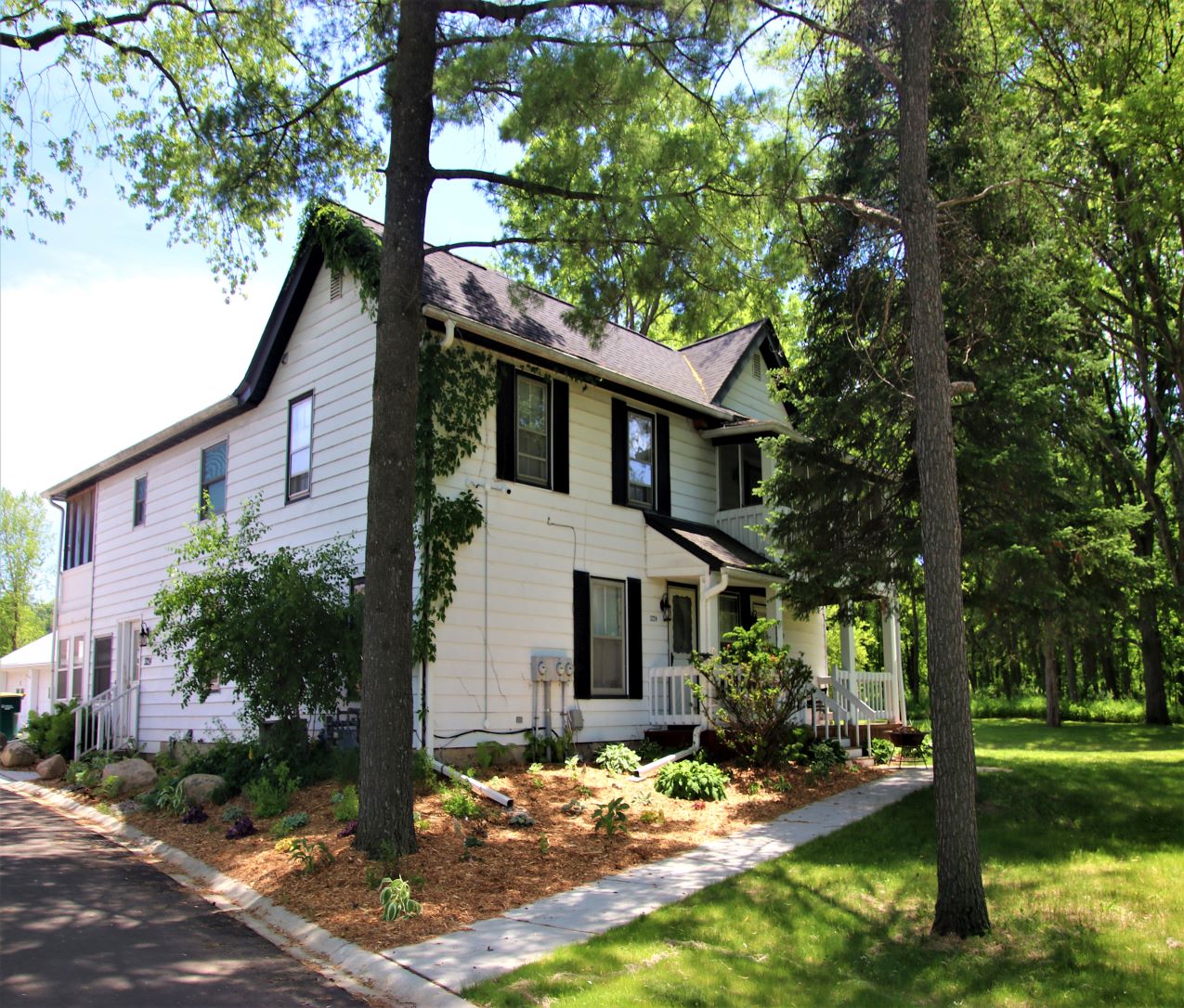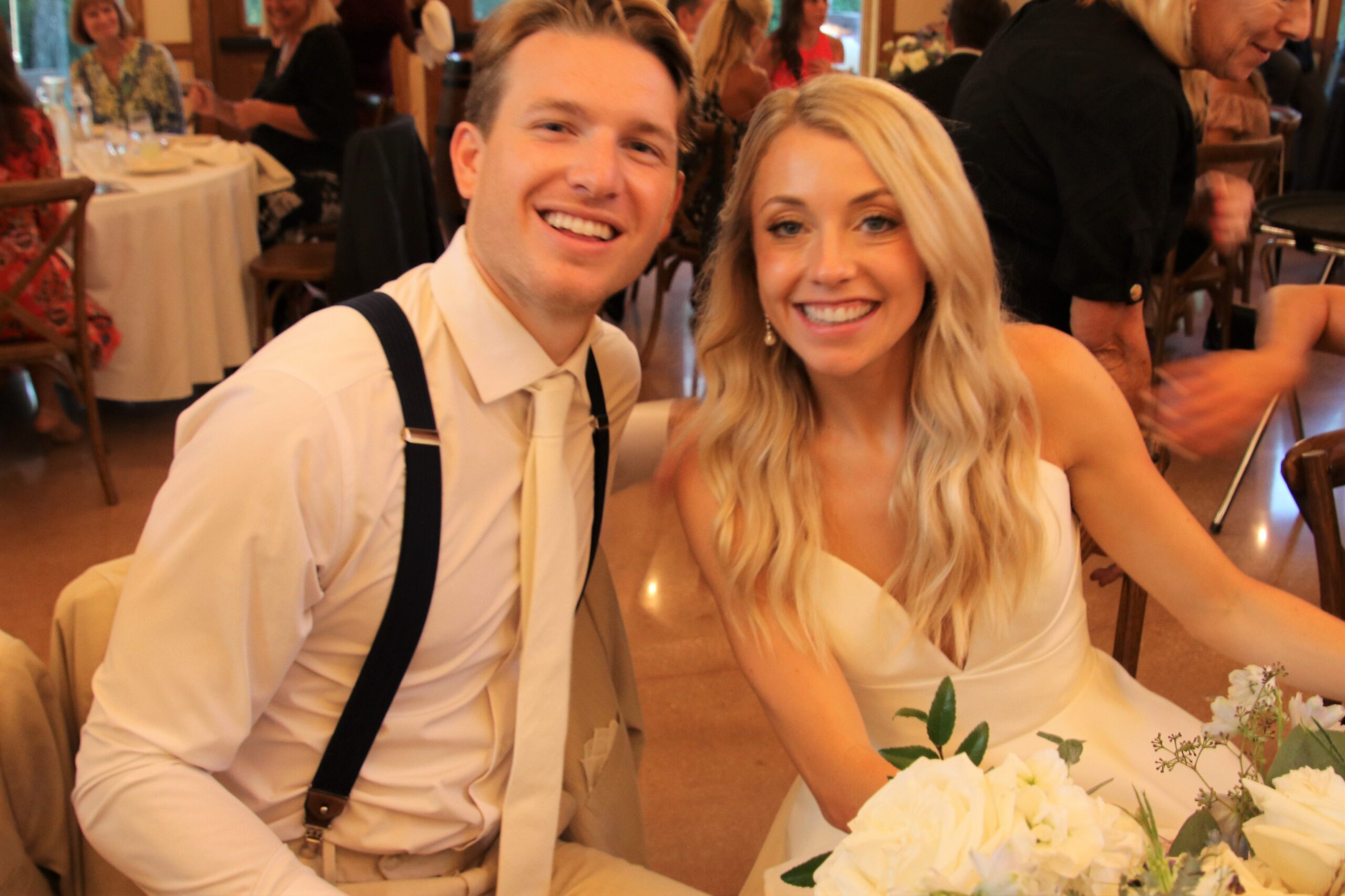 "Julie and Dave made our experience a breeze and extremely enjoyable! They were great communicators and were always available for any questions we had. They provided everything we needed and went above and beyond to make sure we had the best experience! The venue is stunning, staff is great and service provided is professional. I would highly suggest this venue and staff to everyone! We had an incredible day and we owe a lot to the venue and staff who helped make it happen." ~Jake – Groom 
Want a quick video tour of the event venue, the property, the farmhouse and our story?

Check out this episode of Oregon Life that featured Barnwood Events WI!
Barnwood Events venue was founded in 2020 to provide a unique space and wooded location to help make your special event memorable for you and your guests.