What do we mean by "no carry-ins allowed", and more importantly, why is this a rule?
Barnwood Events proudly holds a full liquor license and has fully trained, licensed bartenders on staff. We're required to purchase all alcoholic beverages from vetted distributors, and drinks must be served by licensed bartenders – just like at your favorite bar or restaurant. This means, by law, we have to follow the same restrictions bars and restaurants have regarding carry-ins.
As venue owners and staff, we're not trying to ruin your fun by saying no to coolers and carry-ins, we're keeping the serving and distribution of alcohol safe at your celebration.
Choosing a venue that has a liquor license comes with benefits to those hosting events. At Barnwood specifically, we have:
Large variety of liquor, tap beer, wine, cocktails, and canned seltzers, ciders, and beers
House and premium wine and liquor
Options for affordable hosted packages, cash bar, ala carte hosted beverages, or a combination
Getting Ready Packages available for drinks to be purchased before the bar opens
Seasoned bartenders who are trained for and experienced in working events
To ensure all weddings and events go on as planned, Barnwood staff will confiscate any carry-in's and fines may be applied. Thanks for your understanding!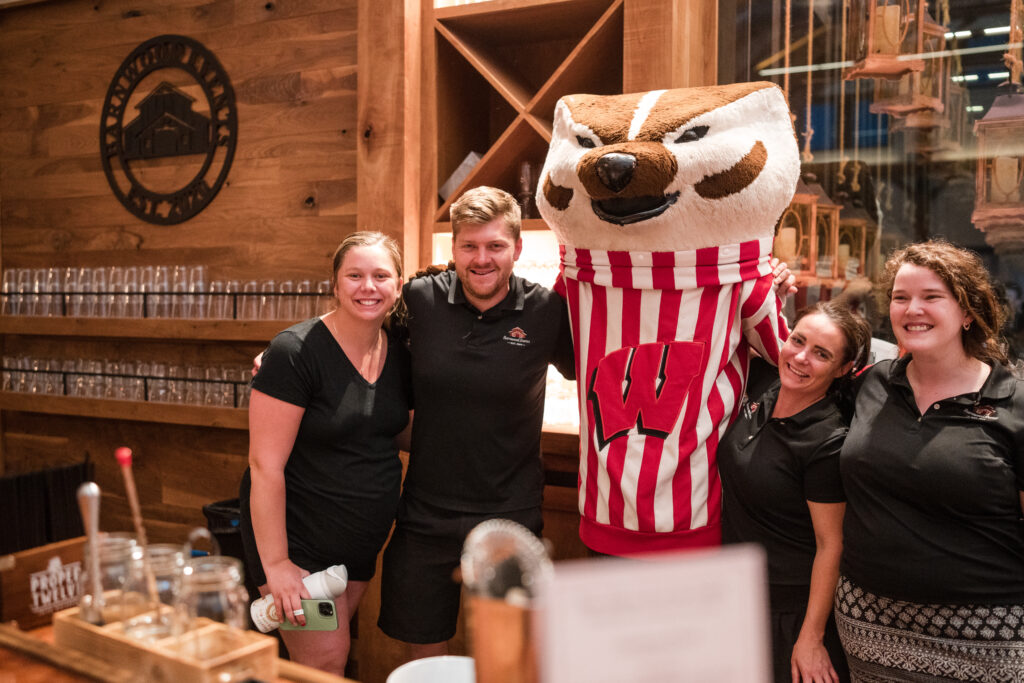 Photo by Paul Gero Photography